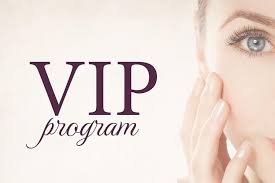 VIP Membership Program $75
Do you want glowing skin all year round? The VIP membership package allows you to get a facial every month for one low price. This program will include all facials except for the medi-infusion facial. The Medi-infusion facial can be added on for an upgrade charge of $30. This program is at least a 4 month commitment and can be canceled at anytime after your 4 months. Coupons and discounts cannot be used with membership purchase.

Acne Membership Program
Are you at your wits end with Acne? Have you tried all other treatments that have failed you? We can help! This Acne membership program is completely customized to you and your skincare needs. This program holds a 90% effective rate on getting your skin clear and your confidence back. You deserve it! but, you must stay committed and we are here to help you every step of the way. This is a 3-6 month program, depending on severity.